The European construction industry faces three major challenges: improve its productivity, increase the safety and wellbeing of its workforce and make a shift towards a green, resource efficient industry.
In the wake of these needs, last week EBC took part to a two-day hybrid Kick-off meeting of a new EU-funded project falling under the Horizon Europe research and innovation programme, joining 21 other organisations led by the German Research Center for Artificial Intelligence's Augmented Vision department – DFKI. HumanTech, this is the project's self-evident name, aims at developing Human Centered Technologies for a safer and greener European Construction Industry will run for a period of 36 months, with a total budget of EUR 9 million.
The consortium gathers entities ranging from leading research institutes and universities to innovative hi-tech SMEs and large enterprises, from construction groups to construction SME representative from 10 countries contributing with 11 different expertise.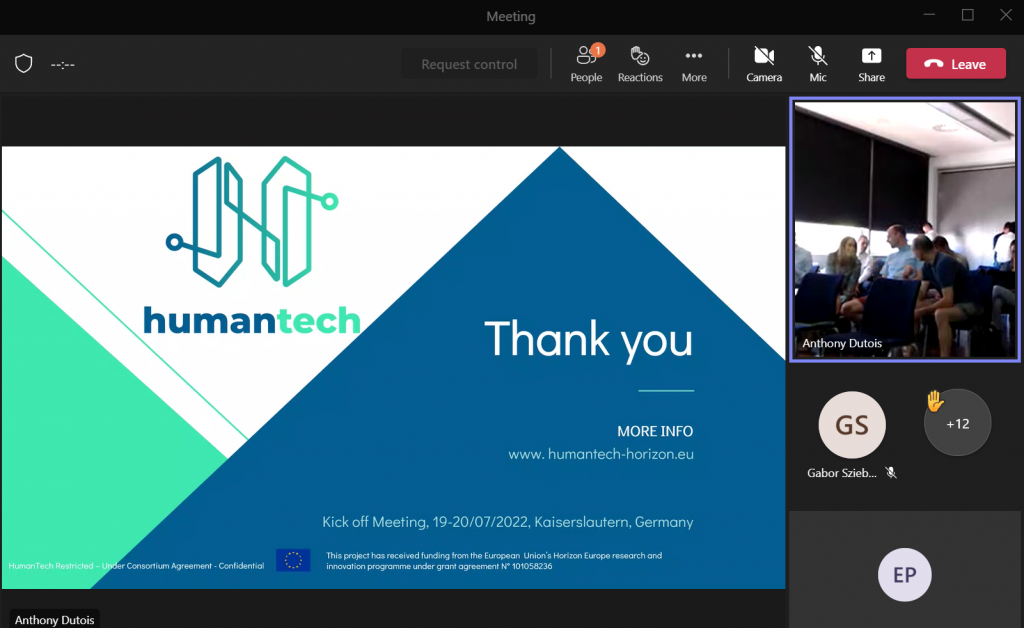 HumanTech follows the trail of the twin transitions towards a greener and more digitalized construction sector and proposes a human-centered approach, involving breakthrough technologies such as wearables for worker safety and support, and intelligent robotic technology that can harmoniously co-exist with human workers while also contributing to the green transition of the industry.
EBC will be involved in the usability assessment of the impact of the identified technologies on construction SMEs, in promoting the awareness and in developing new approach to training for the upskilling of the current and of the future workforce.
What is more, thanks to its position, EBC will play a key role in the EU-wide dissemination of the main projects' findings in the European Construction community and in building partnerships and synergies with other relevant initiatives and projects.