Today 8 June, ECCREDI (The European Council for Construction Research, Development, and Innovation) held in Brussels an Open Forum followed by its Council meeting. The event sought to give an insight on ECCREDI activities, highlight its partners and discuss practical solutions on the pathway to achieve a sustainable construction sector.
The ECCREDI Open Forum held in the morning ambitioned to extend the conversation beyond ECCREDI members on research and innovation in construction, with a presentation of the European Commission Joint Research Center on the New European Bauhaus initiative, and presentations on decarbonisation and fire safety.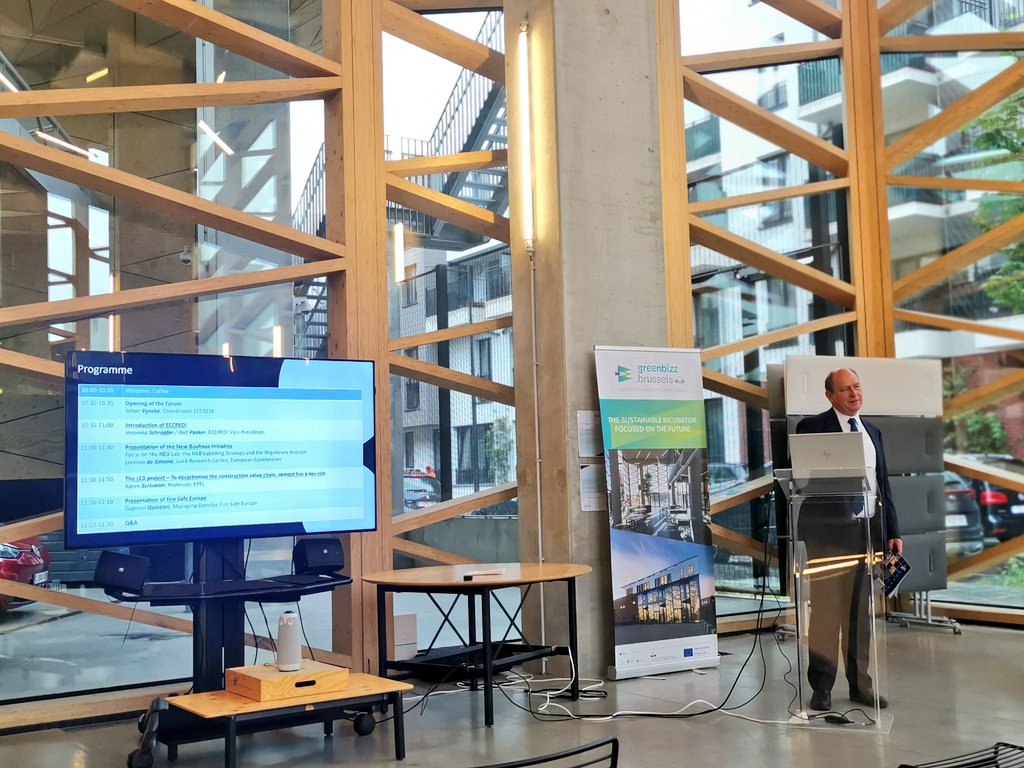 In the afternoon, the members of ECCREDI gathered for the internal Council meeting, notably discussing the collaboration with the European Construction Technology Platform ECTP, the first Built4People Stakeholder Forum, the impact of the Ukraine-Russia war in construction, among others.
Founded in 1995, ECCREDI aims at contributing to the competitiveness, quality, safety, and environmental performance of the construction sector and to the overall sustainability of the built environment
EBC is a member of ECCREDI, together with other representatives of European federations concerned with construction and research.


To learn more about ECCREDI, visit its website: www.eccredi.org