Last 5 and 6 May in Rome, EBC along with GBC Italia organized a special two-day hybrid event dedicated to the digitization of the building process with a perspective towards sustainability. The event was hosted by our Italian member CNA Costruzini and set up with the support of the Italian and Irish BIM4Ren partners R2M, CMB Carpi, ATI Project and IES.
The event was divided into a conference and training activities focused on the Italian market.
During the conference sessions, the focus of the interventions was the importance of the BIM methodology for the energy requalification of the building stock in Europe and how SMEs in the construction sector can welcome BIM and digital tools. In this context, EBC Secretary General Fernando Sigchos Jiménez underlined the need of construction SMEs and craftsmen of digital tools that are accessible, convenient, user-friendly and that bring real added value to their daily activities.
In the course of the two training sessions BIM4Ren findings were explained along with specific training on some easy-to-use & accessible BIM tools particularly adapted to smaller construction enterprises.
The BIM4REN project will organise in the coming months two additional training days in Spain (July 2022) and France (September 2022).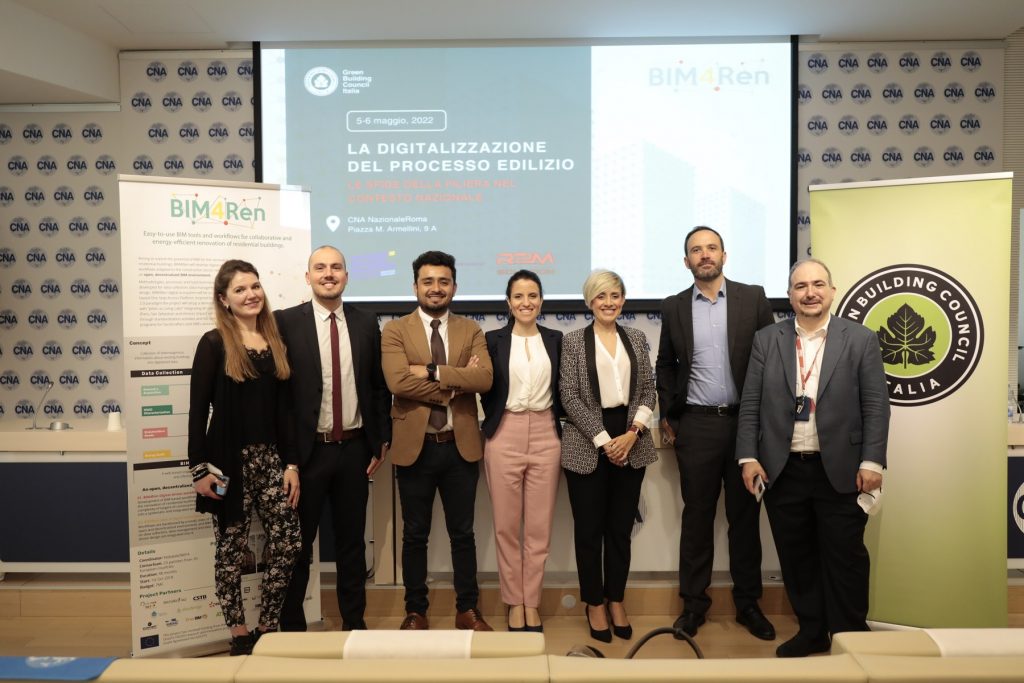 To stay up to date about the upcoming developments and results of the BIM4REN project:
Join the Bim4Ren project community here
Follow Bim4Ren on Twitter (@bim4ren) and LinkedIn (BIM4Ren Project) – Watch the project's contents on our YouTube channel.