On 13 and 14 October 2021, EBC participated in the sixth international meeting of the Erasmus+ project Construction Blueprint, hosted by the German partners Zentralverband des Deutschen Baugewerbes (ZDB) at their headquarters in Berlin.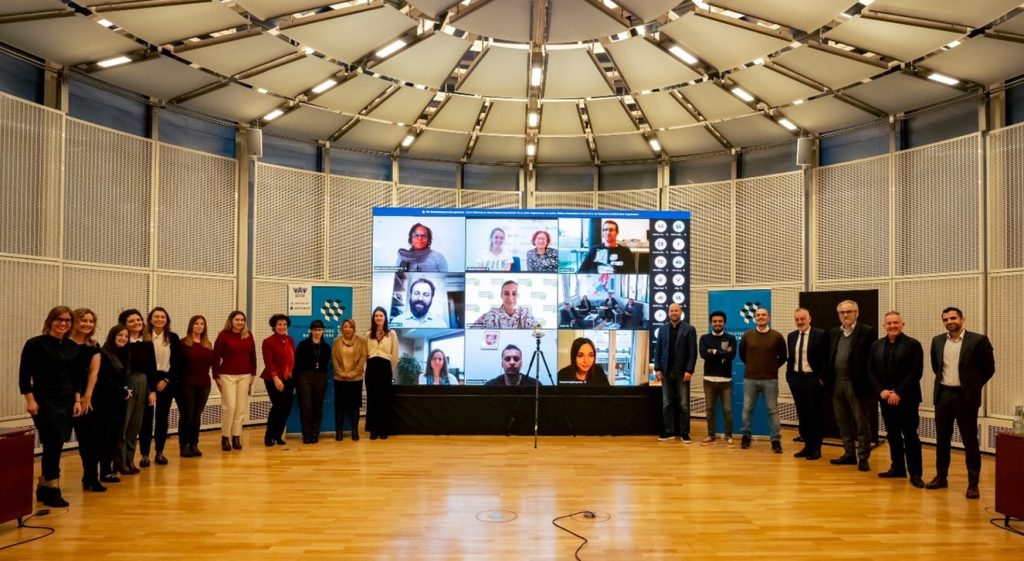 The hybrid meeting was the first opportunity for the 24 project partners to meet again physically since the start of the Covid-19 pandemic  and discuss the latest progress in the identification of skills needs in the construction sector and the definition of strategies and training offers adapted to the companies' and workers' demands.
During the two-day meeting, the consortium discussed in more detail the launch of an e-learning platform collecting courses focused on energy efficiency, digitalisation and circular economy; the results of the survey on the skills needs of construction companies; the creation of a future construction skills observatory; as well as the identification and analysis of sectoral occupational profiles at EU and country level.
EBC, FIEC and EFBWW presented the latest progress in the development of the Construction Blueprint Sectoral Skills Alliance, a forum where construction stakeholders from industry and education can interact, discuss the current and future situation of skills in the construction sector and exchange good practices at European and local level.
The project is slowly entering its final phase, with a sequence of events and outcomes planned by December 2022. Stay tuned for updates on the developments and findings of the partnership!