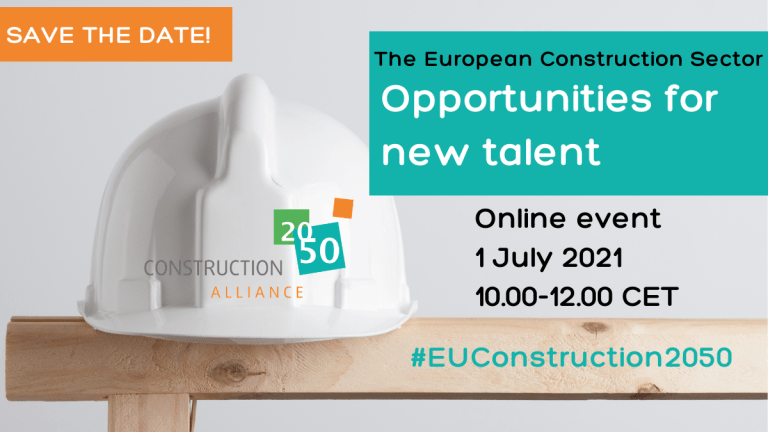 Construction is still perceived as physically difficult, dirty, dangerous, often related to illegal situations (corruption, undeclared work, etc.). Young people usually don't consider construction as their main priority for a professional career, but rather the last alternative.

Parents often don't propose such a perspective to their children and also advise centres don't have it as first choice. This has led to a situation in which construction companies have difficulties in finding the right workers with the right skills and construction training centres are in most cases far beyond their capacities.

Within this framework, the EU Green Deal and the digital transition provide us with an unprecedented opportunity to change this and to improve the image of our sector and make it more attractive to young people.

This second public event will therefore target on the one hand the wide public, as well as the EU Institutions, with the aim on the one hand of presenting positive practical examples dispelling the false myths about construction and, on the other hand, of discussing with representatives of the EU Institutions about the framework and the resources that are needed to enhance the positive potential of our sector, so to crucially contribute to the achievement of the main EU priorities and goals.
Let's discuss the opportunities for new talent in the European construction sector! #EUConstruction2050
Date & Time : July 1, 10.00-12.00