In the framework of the first European Fire Safety Week, EBC Secretary General Eugenio Quintieri participated to the "Building Day", a full-day event devoted to fire safety in buildings on 19 November. This event was organised by the European Fire Safety Alliance, an independent alliance of fire professionals aiming to reduce the risk from fire, with a particular focus on fire safety at home.
On the occasion, Eugenio Quintieri took part to the panel debate "How can the construction value-chain work together to improve enforcement?" stressing the importance that construction SMEs and craftsmen play in fire prevention and compartmentation by installing fire safety prevention systems. Today, construction workers are however requested to work in an evolutionary skills panorama, making it crucial that new job profiles arising in the fields of digitalisation, circular economy and energy efficiency take fire safety in due account. It is for this reason that EBC participates to the "Construction Blueprint for skills", an Erasmus+ project that will develop training materials for the new construction job profiles in a holistic manner.
EBC also emphasized the importance that public authorities should play leading by example, being "model clients" by requiring fire safety prevention measures in public tenders. Finally, he reminded the importance of having an efficient standardisation system by stating: "We cannot talk about innovative fire safety measures when we keep working with standards that are 20 years old, like it is case for internal fire doors. For this reason, EBC and other key construction stakeholders ask the European Commission to find pragmatic solutions to solve the current backlog of standards in construction".
Click here to read the joint declaration by construction products manufacturers and contractors on the urgent need of a standardisation system that works.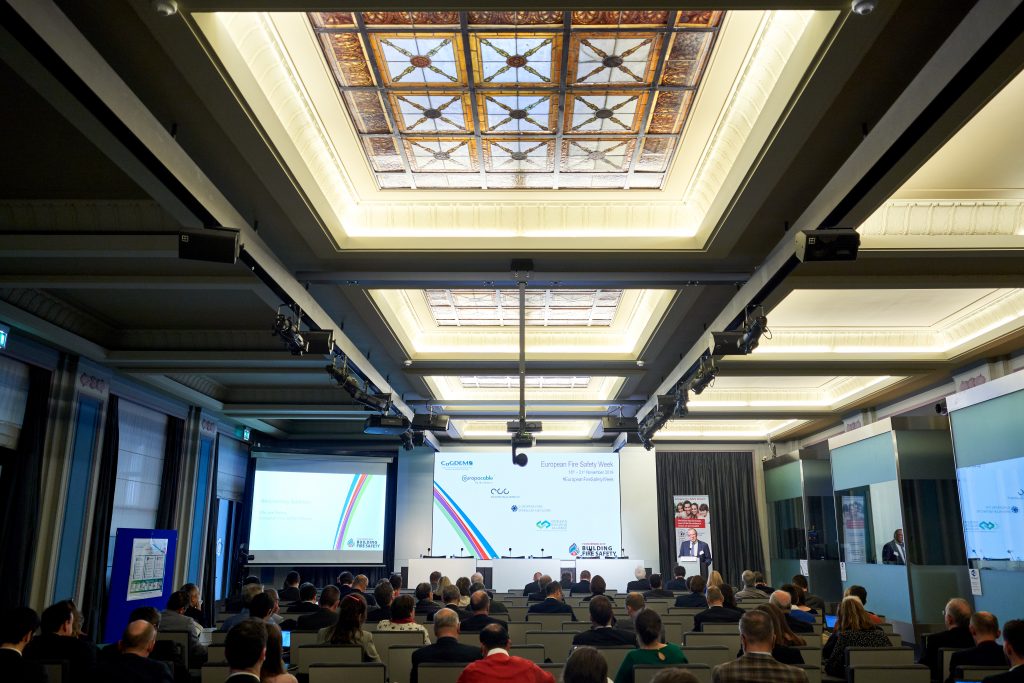 ---
Have also a look at the exhibition "Marks of Pride and Beauty"!
An inspirational gallery of images of fire survivors organised in the context of the European Fire Safety Week.